R.S.V.P. is the seventh episode of Monsuno: World Master. It first aired on March 29th, 2012.
Summary
Chase, Jinja, Bren, and Beyal head into the Lowlands to lay low, where they bump into Dax. After a losing battle with Chase, Dax vows revenge. Plus, Beyal is having some scary visions that he can't quite decipher. Worst of all, Dr. Emmanuel Klipse makes his move and invites Chase to join his organization.
Character Debuts
Monsuno Debuts
Monsuno Seen
Gallery
Trivia
This is the first episode where all five members of the Core-Tech team are seen together.
Video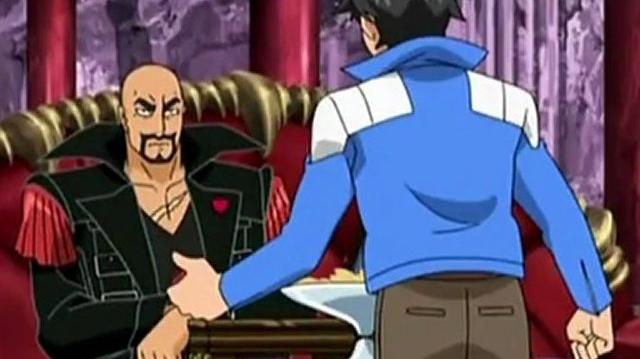 ==
==
Ad blocker interference detected!
Wikia is a free-to-use site that makes money from advertising. We have a modified experience for viewers using ad blockers

Wikia is not accessible if you've made further modifications. Remove the custom ad blocker rule(s) and the page will load as expected.