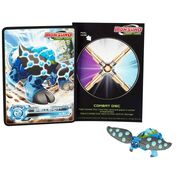 Not much is known about this game-changing decal, it will affect what happens in the Combat Chaos game. This decal has four colors on it and these colors will change the way the game is played each time. The Combat Disc is a sticker to paste on the battlefield.
Ad blocker interference detected!
Wikia is a free-to-use site that makes money from advertising. We have a modified experience for viewers using ad blockers

Wikia is not accessible if you've made further modifications. Remove the custom ad blocker rule(s) and the page will load as expected.